03:26 (UTC)
Sunday
21
December 2014
"
You really are... damned annoying.
"
---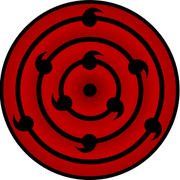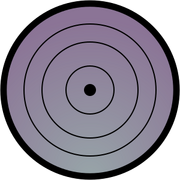 ---
Welcome to my talkpage. Please remember to sign your comments by typing four tildes (~~~~) or by clicking on
from the toolbar.
---
Fun fact/Staggering stat: This user got his 7125th edit on December 19, 2014.
Archives
custom signatures Edit
How do we get a custom signature? :) --New World God (talk) 05:04, December 12, 2014 (UTC)
Like the ones you and the users have with the icons on them. Do I need a position for that? --New World God (talk) 09:13, December 15, 2014 (UTC)
Re: Question Edit
It lists the volumes and shows their covers next to each arc. FF-Suzaku (talk) 20:14, December 13, 2014 (UTC)
RE: Bot help Edit
Fixed all except the last one. Looks like bots don't like a — in the title.--~UltimateSupreme 11:03, December 14, 2014 (UTC)
re: edit Edit
it's ok. Now get on chat quickly, need to talk about something. --Sajuuk [Moderator] Talk Page | Contribs | Channel 19:13, December 14, 2014 (UTC)
I wanted to do this, but had to eliminate the links first.
And half of those edits would have needed to be done manually anyway, which is what I originally requested others prioritize. ~SnapperTo 19:37, December 14, 2014 (UTC)
Re: Tenseigan Edit
Like this?

Rafael Uchiha
[Moderator] 19:15, December 14, 2014 (UTC)
Thanks... Edit
thanks, hope you'll talk with the new editor with sence Kunoichi101 (talk) 06:03, December 15, 2014 (UTC)
My deep apolgies windy, but what I thought it would be common sense to edit out the English words manually without compromising the added info on his background and added references, but kunoichi and this other dude GO UNDO all my work because a simple misunderstanding, they dare tell me to get banned, espically Kunoichi with here b#$#$%# attitude. I deeply apologize again for this grave mistake. MuhammadSarutobi (talk)MuhammadSarutobi.
I apologize to him for my unawareness on his edit with references. it's either he'd accept my apology or not. Kunoichi101 (talk) 06:19, December 15, 2014 (UTC)

Yes, I see. Let's try to explain to each other what we're doing wrong rather than randomly hitting the undo button. Many editors will tend to take offense when their edits are undone without and edit summary/reasoning why the edit was reverted.
~•WS7125[Mod] 06:30, December 15, 2014 (UTC)
They change to black when in use, but stay green when not in use.--SuperSaiyaMan (talk) 00:17, December 17, 2014 (UTC)
Link to the images: http://imgur.com/a/TTzV4 --SuperSaiyaMan (talk) 00:18, December 17, 2014 (UTC)
WikiText Edit
The problem with the wikitext is I don't edit the source, I just insert the webpage of set object. ZabuzaTheDemon (talk) 04:11, December 19, 2014 (UTC)
You are misunderstanding me, I don't what does Third Raikage mean, I also did was use the insert tool. ZabuzaTheDemon (talk) 04:26, December 19, 2014 (UTC)
I need to talk to you about something. --Sajuuk [Moderator] Talk Page | Contribs | Channel 11:24, December 19, 2014 (UTC)
Re: Tobi (Zetsu) Edit
He refers to him as "Swirly" in the manga. Tobi isn't actually given the name "Guruguru" until a special page of the Jump magazine. Tobi, however, is his official name. ~ Ten Tailed Fox

17:45, December 20, 2014 (UTC)
Re: Edits Edit