| | |
| --- | --- |
| | This user is a proud fan of Naruto. |
---
---
DATE AND TIME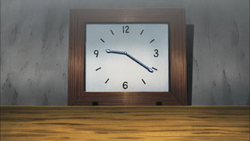 Saturday, February 13, 2016
01:01 (UTC)
Talk

Editcount

Contributions

Uploads

Greetings, fellow Narutopedian! My name is SovanDara and I've been contributing on this wiki since 13 May 2013. Feel free to leave a message on my talkpage if I can help you with anything! --12:43, October 17, 2013 (UTC)
About
About SovanDara18
To start off, my name is Sovan Dara (ソバン ダラ), born on the 28th of August in 1999 in the year of the Rabbit. I originate from Asia and my religion is Buddhism.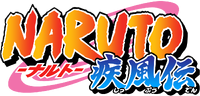 I am a big fan of the Naruto series, having followed the anime since 2004-2005. The original Part I anime used to air daily on TV, dubbed into my mother-tongue language. However, I did not understand much concept of the story, since I was very young that time. Not long after; presumably in 2006-2007, I began to watch the show in English on Cartoon Network. I eventually stopped following the show for a little while. I started reading the manga at some point. At that time, I believe it was at around when Obito's identity is revealed. I began to re-follow the Shippūden anime by the time it reached episode 300. After I have more time on my hands and free from school, I re-watched most of the Naruto: Shippūden episodes, including the fillers so I could catch up with the series.
I became a user of Narutopedia in May 2013, making my first edit on Ōnoki's page, and unintentionally violating the policy in the process. (>_<) After a little while, I became more experienced with editing and such. I hope to avoid arguments or personal attacks at all times and remain civilised on the wiki.
If you have any messages and comments for me, please do so on my talk page.
This post was made on 11:05, November 10, 2013 (UTC).
Activities

I have been contributing on Narutopedia since May 13, 2013 and to date, I have made 0 edits. I edit or improve any kind of articles (Anime/Manga/Game/Movie related). Aside that, I add the credits for the older episodes but I'm done doing that now. Weekly, I also add the summaries for the new episodes. In terms of images, I upload what I think will be of help to the wiki. Additionally, other of my contributions includes correcting grammar, changing from US English to British English (according to Manual of Style) as well as reverting vandals and removing unnecessary facts from articles.
Favourite Pages
User Boxes
| | |
| --- | --- |
| ^_^ | This user reads Manga. |

| | |
| --- | --- |
| ^_^ | This user watches Anime. |

| | |
| --- | --- |
| | This user has a Death Note and writes in names of vandals. |

| | |
| --- | --- |
| G | This user has a Narutopedia Ninja Rank of Genin. |
Useful Pages

← Home
---