[ template fetched from
here
]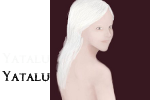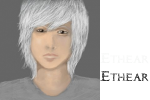 Hello! I'm Yatalu or Ethear, Wikia contributor and translator since July 2011, and Helper since October 2013. I'm probably merely passing by this wiki to fix coding, chat, correct spelling, connect pages with their foreign versions, but maybe... I might stick around! Be friendly and respectful to me, and I should be the same way back.
Do you have questions or need help? I'm always glad to fix wiki-markup/HTML or look at the content of some pages if you want. I also love translating things from Japanese, or to/from Dutch and French. Do you know any foreign language yourself? Join my translation project or help translating my home wiki in the many languages it is available in.
Find me on one of the wikis I contribute on:
... but your wiki might be in this list someday!
YATTA
ヽ( ° ヮ° )ノ
EN | English translator
This user is a Wikia Language Brigadeer who translates to and/or from English.

EXPAND 
The Wikia Language Brigade is a voluntary project by Wikia users to help translate their own and other Wikia communities in the many available languages. You can request translations from our Brigadeers (project members). Check out the

project page

to see which users translate to/from what languages, and leave your request on their talk page or message wall.

Being Project Member: Advantages
Fellow Brigadeers will prioritize your translation requests.
You get your name "out there" and may attract contributors for your own wiki.
Your effort will give chances to communities that need a helping hand.
The Wikia Language Brigade can always use extra members! All you need to do to join, is putting your username and language level on the project page, under every language you are willing to translate. Any further questions? Contact the project leader.