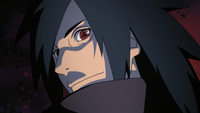 With the
Uchiha
and the
Senju
clans
forming an alliance,
Madara
and
Hashirama
's childhood dreams of a village where children were not sent to battle had come to fruition. The village itself would ally with the
Land of Fire
. Early on the two co-founders would stroll around the village looking after the well-being of the villagers. On the cliff where they once talked about their dream as children, both reminisce the moment and Hashirama stated that the
Sarutobi
and
Shimura
clans wish to join the village, with others to follow suit. Hashirama also stated that someone has to be chosen to represent the village as the Hokage and a name must be chosen.
Read more...