Archives
"He grew into a tall man"
I don't think so... Yahiko was only 176.5 cm(5ft9.5) and to me Nagato looked a bit shorter than that.. that is not tall that is average. 96.241.55.117 (talk) 09:47, May 22, 2013 (UTC)
At least for Japan, I think that's tall. Omnibender - Talk - Contributions 23:16, May 22, 2013 (UTC)
Leader of Akatsuki?
I recognize that Tobi had conspired with Nagato after Yahiko's death, but given how Yahiko, Nagato, and Konan were the original founders and that Nagato himself actually believed and commanded the organization as its respective leader, isn't it more accurate to say that Tobi was mainly a benefactor to the organization (one that manipulated Nagato and Akatsuki as a whole) than being the literal recognized leader? It doesn't help that Tobi was acting as a representative for Madara himself (as if he were actually Madara) when he confronted Konan when he claimed that he was the one who "gave" Nagato his eyes (we all know it was actually the real Madara and not Tobi), so a lot of his declaration were practically hyperbole at that point. It doesn't help that despite his claim that he created Akatsuki even before Yahiko did, this proved to be false as Yahiko, Nagato, and Konan were acting independently before they even met Tobi. I've seen other articles reflect this, but I noticed that on Nagato's page it's probably the only one where this isn't exactly clear about it. So is it perhaps possible to change the wording of Nagato's opening entry to better reflect this? --DementedP (talk) 16:04, June 26, 2013 (UTC)
His Settei height
I cannot tell if it says 173.5, 174.5, or 175.5cm, here it is you tell me yourselves what you think, then we can add it.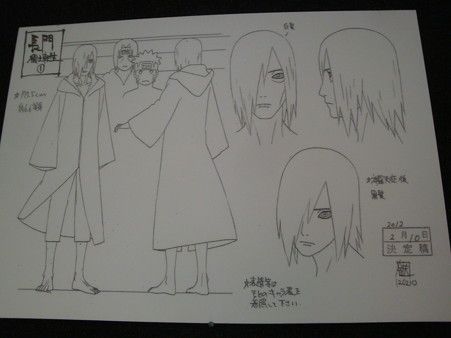 ItachiWasAHero (talk) 03:01, August 3, 2013 (UTC)