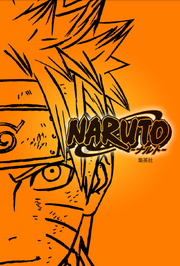 .
The Naruto App (NARUTO -ナルト- アプリ, Naruto Apori) is a Naruto companion app published by Shueisha for Android and iOS in the Japanese region, designed to act as a one-stop shop for Naruto news and digital media. In addition to the latest news, the app includes an e-reader, streaming video player, and several other special features.
Features
News: The app is frequently updated with Naruto news and announcements, including information on promotions, upcoming releases, and summaries of articles from the Weekly Shōnen Jump print magazine.
Manga: The entire Naruto manga can be read through the app's e-reader. Users can purchase individual chapters and volumes of the original monochrome edition, as well as volumes of the colourised Naruto: Colour Edition. Ten-volume bundles are also available. Additionally, each day of the week a new free chapter is made available to read, expiring after seven days.
Animation: Every Monday and Thursday the app is updated with free streaming episodes of the Naruto anime.
Gallery: Each week a different illustration is featured in the app's "mini-gallery," with commentary from Masashi Kishimoto. The illustrations and commentary are taken from the Uzumaki and Naruto artbooks.
Novels: Each novel in the Naruto Hiden series is available to purchase and read or preview through the app. A timeline of the Hiden novels in relation to chapters 699 and 700 is also available.
Sharingan Camera!!: A special feature that allows the user to unlock five special illustrations by photographing the back covers or postcards of particular Naruto books: Retsu no Sho, Fū no Sho, Rai no Sho and Zai no Sho. The fifth illustration is unlocked by unlocking any two illustrations.
History: A special feature that summarises all 18 story arcs of the Naruto manga, with descriptions for keywords and characters.
Calendar: A calendar listing all upcoming events and release dates for Naruto media.
Wallpaper & Icon: A small collection of wallpapers and SNS icons.
SNS: The official Naruto twitter feed.
Data Book: All four Character Official Data Books (Rin no Sho, Tō no Sho, Sha no Sho, and Jin no Sho) are available to purchase and read through the app.
External Links: Links to various official Naruto and Shueisha websites.